After you read this post you will be asking me to make you fatter.
That's right, fatter! Facial fat is important for an aesthetically pleasing appearance. If you had no fat in your face you would look weird, and sick, and scary. Did you know that as we get older we actually lose fat in our faces? In fact we can lose anywhere from 20-50% of the natural fat in our face.
What we see as "aging" in our face is often due to this fat loss. It is also due to gravity. I know, bummer, right? That's a force we don't have much control over.
But what do have control over is replacing lost volume with dermal fillers.
Dark circles under they eyes? Often due to fat loss of the suborbicularis oculi fat pad (SOOF).
Worsening nasolabial folds? Midface volume loss can be the culprit. Struggling with jowls? Gravity pulling down the fat pad + loss of skin elasticity and strength. Sunken temples? Fill them and you can take years off your face. The moral of the story… fat is good.
At least in your face. Botox and skincare won't solve all your aging woes. If you want to look younger, healthier, and more like your "old self" you should consider dermal fillers.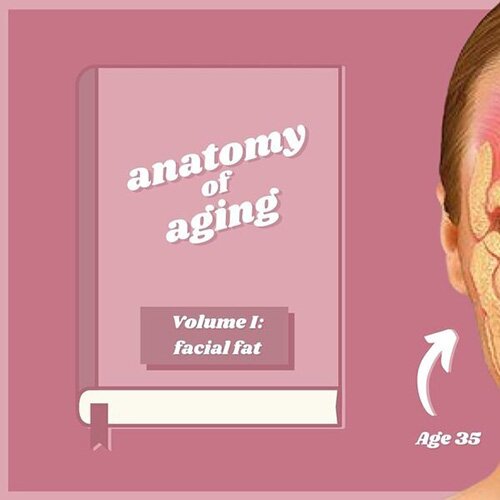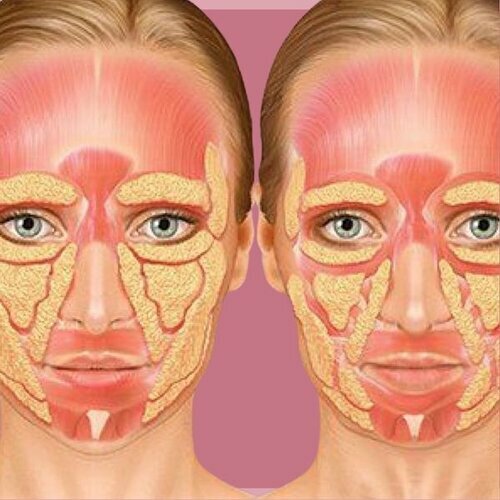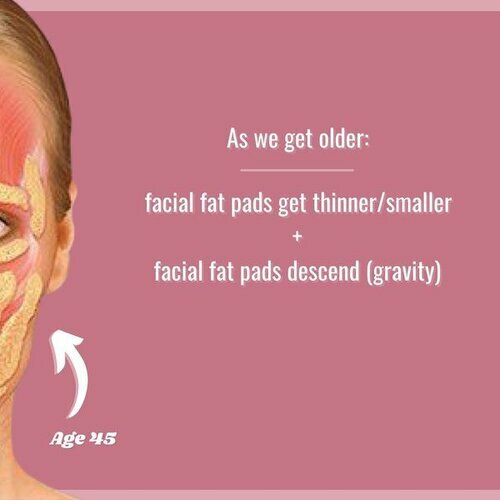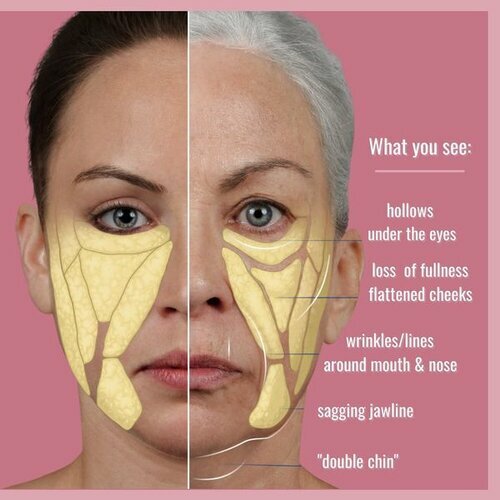 Curious to see if you'd be a good candidate for fillers?