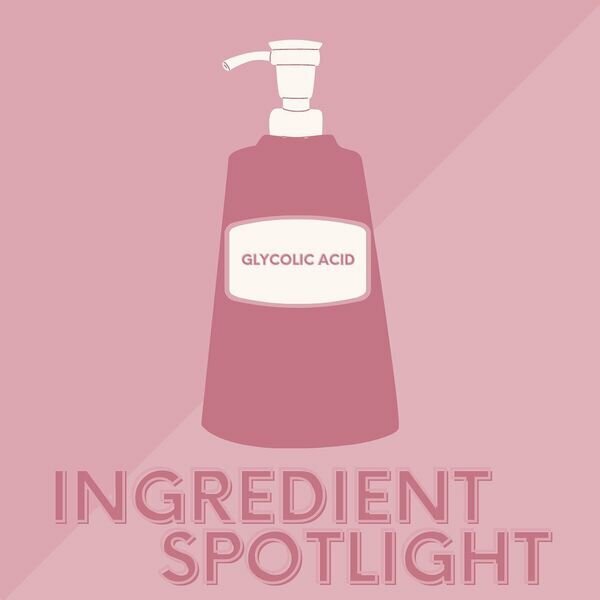 Let's talk about Glycolic Acid What is it? Glycolic acid is an Alpha Hydroxy Acid (AHA), derived from sugarcane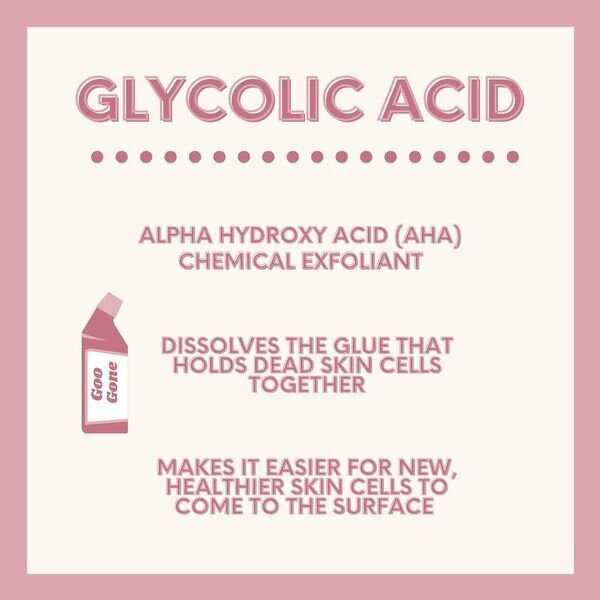 How does it work?
1. It is a chemical exfoliant. Glycolic acid dissolves the glue that holds dead skin cells together.
2. It can also suppress melanin formation, since it acts as a tyrosinase inhibitor.
3. It makes it easier for the new, healthier skin cells to come to the surface.
4. It stimulates collagen by activating fibroblasts to produce more collagen.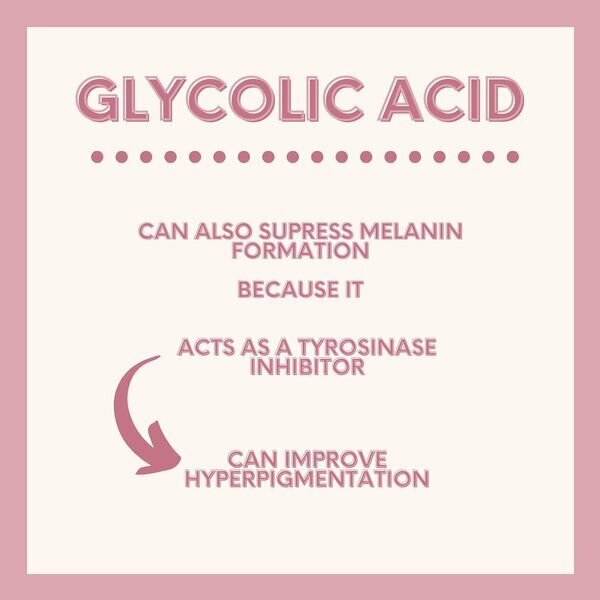 How to use it?
I prefer to use my glycolic in a toner. ZO Complexion Renewal pads are my favorite. I also like to use it as a serum in a 10% concentration. Some people can tolerate this daily, I can only tolerate once or twice a week.
It is a great ingredient in a chemical peel. Just make sure you see a professional and your skin has been (preconditioned) if necessary. Ask me if you have questions so you don't burn your face off.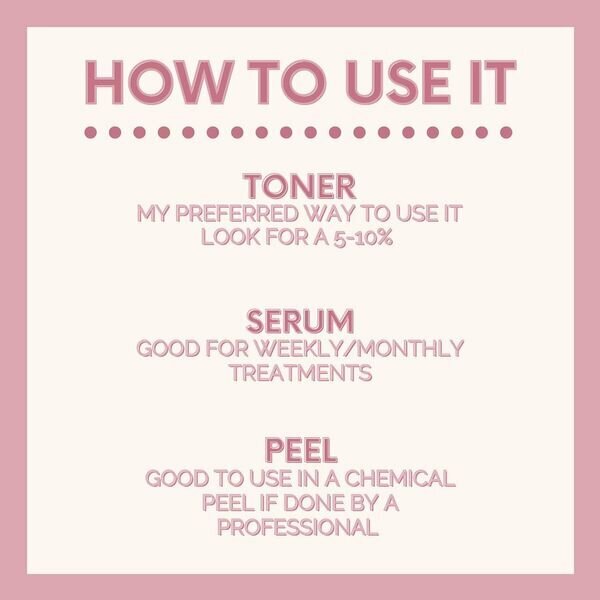 How not to use it?
I don't like it in a wash, because you wash it right off.
I don't like it mixed with a ton of other acids. Some are ok, but it is easy to overdo it in the acid department.
I don't like it if you aren't going to wear sunscreen. Just do yourself a favor and trust me on this one.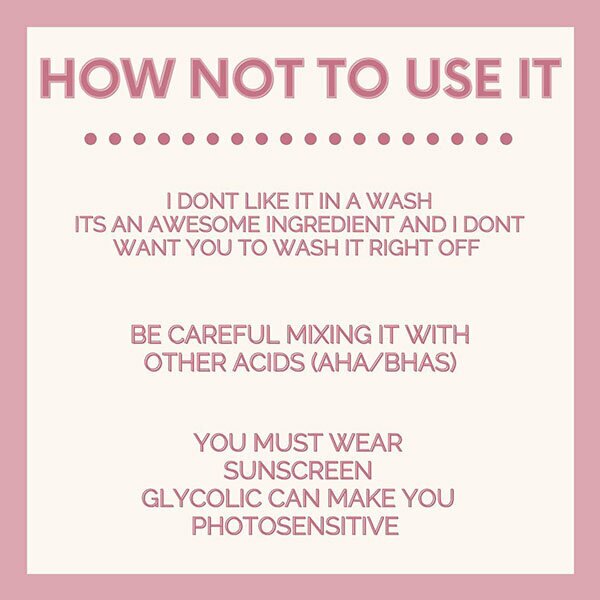 Questions? Anyone else love glycolic as much as I do? Has anyone experienced the "Glycolic Glow"??
Find out about our Medical Grade Skin Care