It's the long game y'all

⏰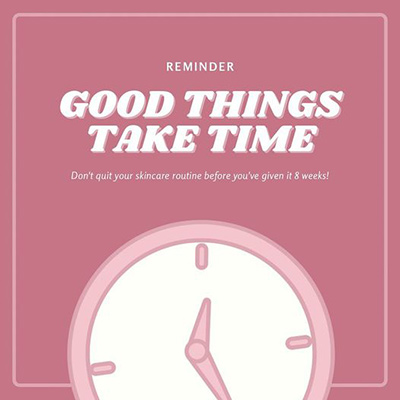 When we put you on a new skincare protocol consider yourself in a committed relationship 👫
If you stop your regimen before 8 weeks you aren't seeing the full benefit. In fact, depending on your skin you may actually see increased irritation or breakouts the first few weeks.
Why? Because the life cycle of a skin cell is 6-8 weeks. We need that much time to push the new healthy cells from the bottom up to the epidermis.
At the Refinery Med Spa we strive to provide the best skincare Georgetown has to offer. In clinic we often use an "all or nothing" approach to our skincare recommendations. We do this because if we let you buy just one product and use it for a few weeks we'd be letting you waste your money 💵. And at The Refinery we don't waste money…we save it for more Botox 😏
Are you ready for a skin transformation? Come on in for a skincare consultation in Georgetown with one of our PAs!
Tags:
#skintransformation #healthyskin #healthyskinisin #zoskinhealth #skincareroutine #zoskinhealthexpert #drobagitaughtyou #georgetowntx #georgetowntexas #downtowngeorgetown #downtowngeorgetowntx #roundrocktx #cedarparktx #cedarpark #leandertx #libertyhill #libertyhilltx #austinmedspa #austinskincare #atxskincare #saladotx #beltontx #templetx #momblogger #georgetownmoms #fitmoms #physicianassistant