Rosacea is more than just redness y'all…
And it is so incredibly prevalent! Anywhere from 2-22% of the population deal with Rosacea. It's more likely if you are fair-skinned (Fitz 1 and 2).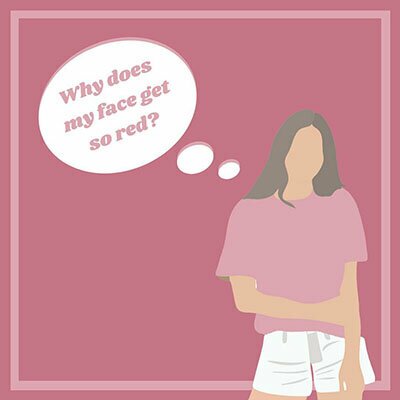 So what is Rosacea?
Rosacea is a chronic inflammatory disorder of the skin. It is often associated with "flares" alternating with periods of improvement. It causes symptoms of:
Redness: mostly on the cheeks and nose
Flushing: face getting red or hot after spicy foods, alcohol, heat, or exercise
Pustules/papules: a lot of adult acne can be attributed to rosacea
Sensitivity: burning, stinging, dryness, intolerance to lots of skincare products
What causes Rosacea?
The exact cause of Rosacea remains unclear. However, current evidence suggests it is caused by a combination of genetics, immune dysfunction, and inflammation caused by microorganisms like bacteria and mites. Yes, mites naturally live on your skin but people with Rosacea have been found to have increased prevalence of certain mites. Its unclear whether this is a cause or effect relationship.
There is a lot of discussion currently around the connection between excessive systemic inflammation and Rosacea. There is some evidence that supports the idea that Rosacea may be a symptom of a systemic inflammatory issue, however, more studies need to be done on the topic. Rosacea has been linked to diseases such as celiac disease, IBD, IBS, H. pylori, GERD, rheumatoid arthritis, type 1 diabetes, and multiple sclerosis.
What can I do about Rosacea?
The #1 thing you can do to improve your Rosacea is… acknowledge that you have it! Not all people with Rosacea present with severe symptoms, and a lot of traditional skin care products are going to make your symptoms worse. Next, learn your triggers and avoid them.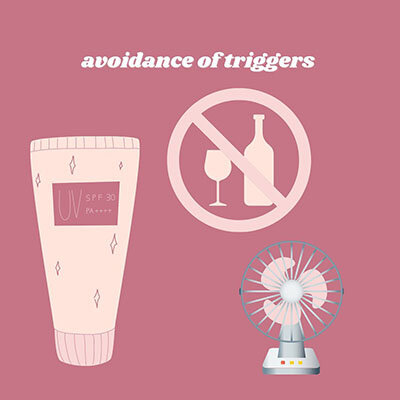 Then try topical options: metronidazole, azelaic acid, ivermectin, minocycline, sulfacetamide-sulfur. Topical options not working? Certain oral antibiotics can help with refractory disease. Time to see a medical provider like your Dermatologist! Once acute inflammation is improved you can consider lasers for treatments of vascular lesions. And… consider looking into the gut-skin connection. Comment below if Rosacea is something you struggle with. Click here to find out more about our treatments.