I DON'T HAVE 30 MINUTES TO SPEND ON MY SKIN IN THE MORNING!
Girl, same. Let me break it down for you. Its 5 steps, and it literally takes me 5 minutes (yes, I've timed myself).
1. Wash
Remove makeup, dirt, oil, debris.
Foaming cleansers are a great go-to for most skin types.
Hydrating cleansers are good if you suffer from dry skin. You can also switch to a hydrating cleanser in the winter if your dryness is seasonal.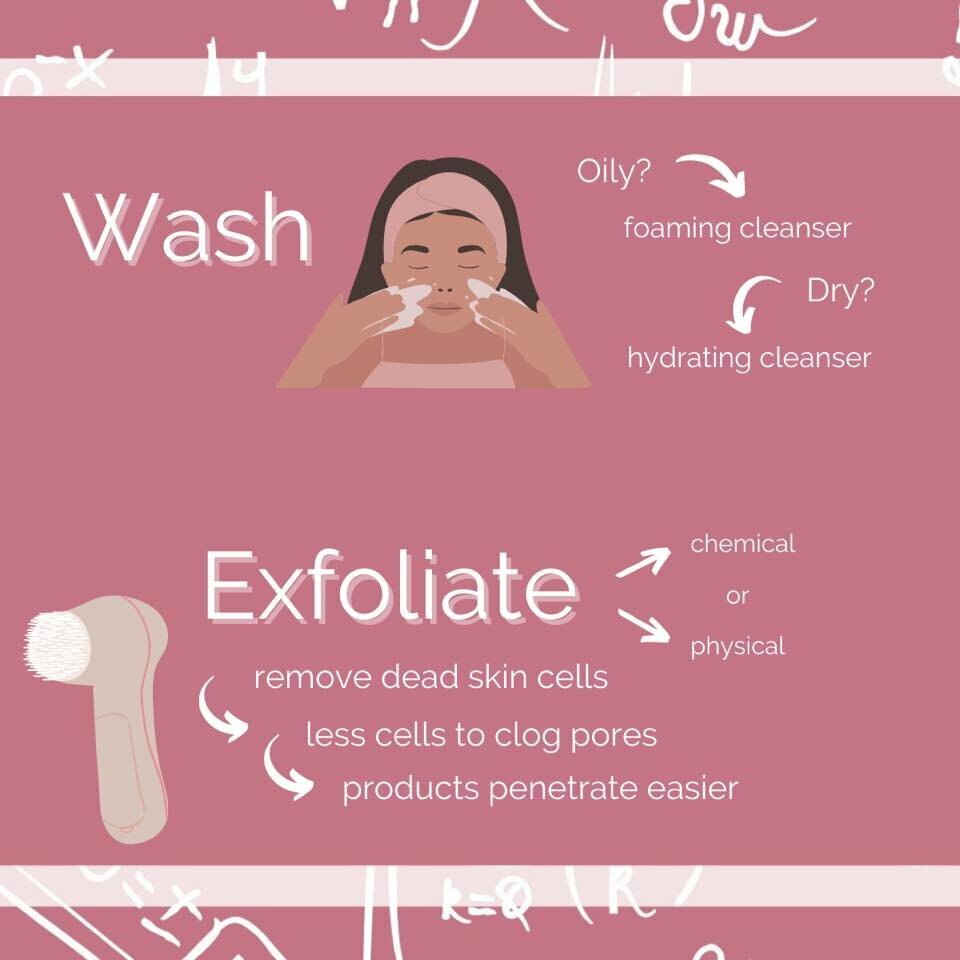 2. Exfoliate
Chemical exfoliation:
Acids that break the bonds that hold skin cells together. Once these bonds are broken the dead skin cells are easier to shed off, which reveal newer, healthier skin cells underneath.
Ex: Glycolic acid, lactic acid (AHA's), salicylic acid (BHA), etc.
Physical exfoliation:
Brushes, exfoliating scrubs, microdermabrasion, dermaplaning, etc.
Use physical exfoliation no more than 2-3 times a week to start. Over-exfoliating is not good!
3. Tone
Minimize oil on the skin surface
Excess oil/sebum = inflammation!
More on this later, but basically excess oil leads to chronic inflammation of the skin which is bad.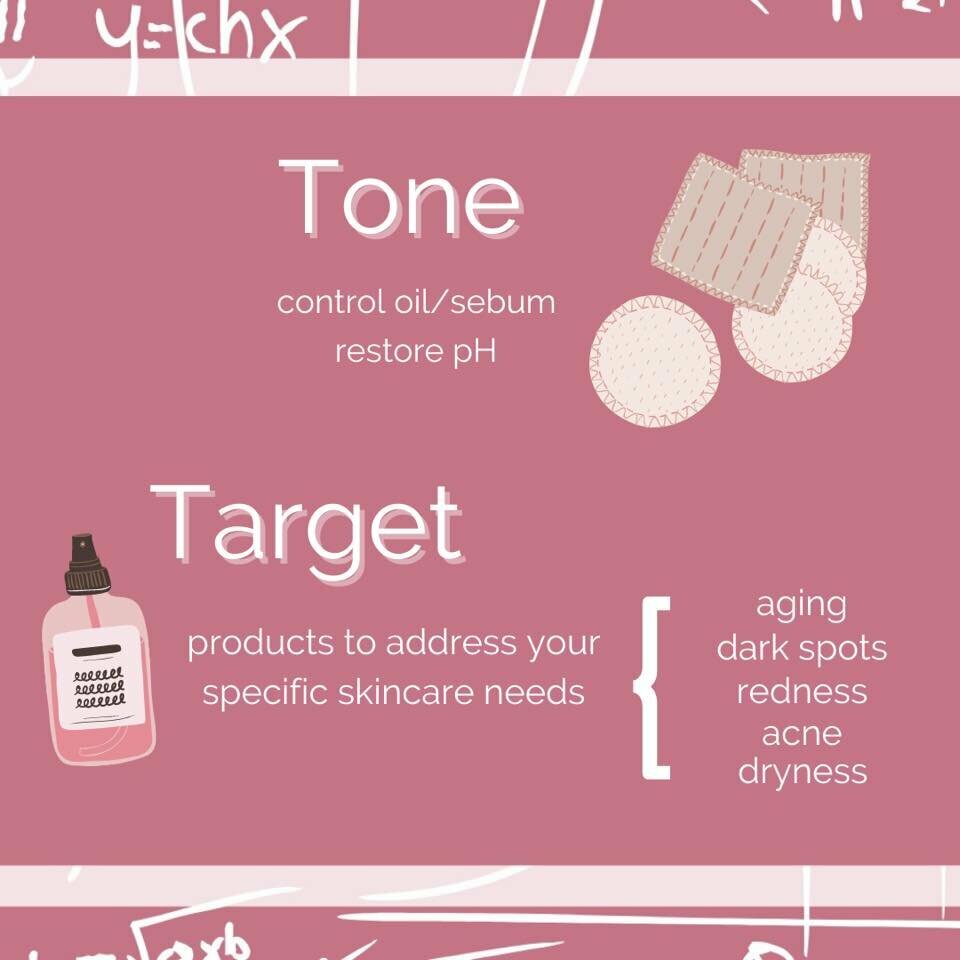 4. Target
This is where you add in a product that is geared towards fixing your specific skincare concerns like:
Acne
Hyperpigmentation
Dullness
Redness
Dryness
Aging
We'll dive more into the details of this in another post!
5. Protect
If you are going to be spending time and money caring for your skin you MUST protect it!
Sun exposure is the #1 cause of premature aging, not to mention the #1 cause of all types of skin cancer.
Look for sunscreens with:
At least SPF 15 (higher SPF is not necessarily better)
Physical sunscreen is better than chemical sunscreen, but some sunscreen is better than nothing!
Physical sunscreens = zinc oxide, titanium dioxide
Chemical sunscreens = oxybenzone, avobenzone
Ideally you should reapply sunscreen every 2 hours.